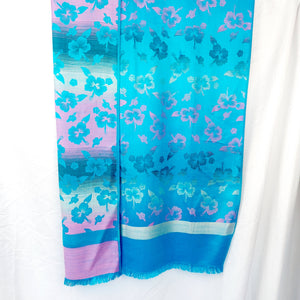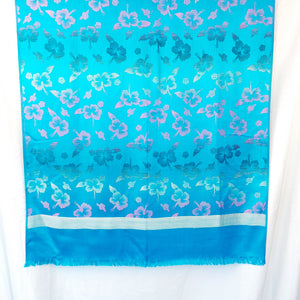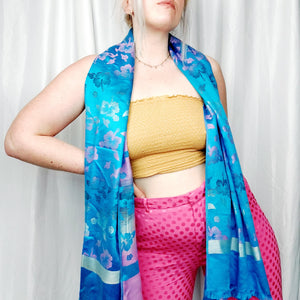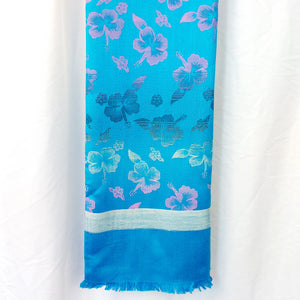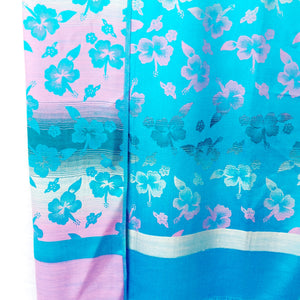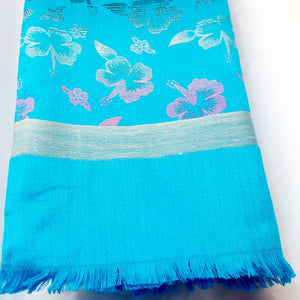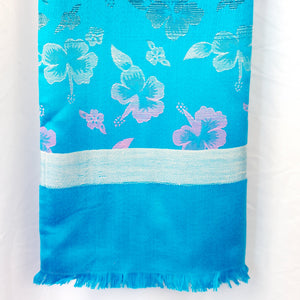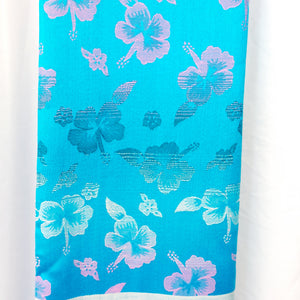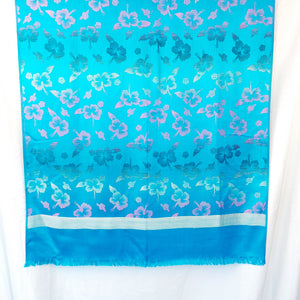 VINTAGE BLUE FLORAL SCARF
Beautiful turquoise blue coloured scarf with Hawaiian florals printed. Scarf is mainly blue with pink and white highlights. 
Perfect versatile accessories. Can be used as skirt, bandanna top, neck accessory, headscarf or handbag accessory.
More details: 
width: 28 in 
Length: 71.5 in
Included in your purchase : 
- Free Shipping to Ireland ! 
- Free International shipping on orders over 50 
- Biodegradable packaging 
- Steam cleaned for covid safety 
"Product was how it was described (and exactly what I was looking for). Seller was lovely too. Thanks again ❤️"