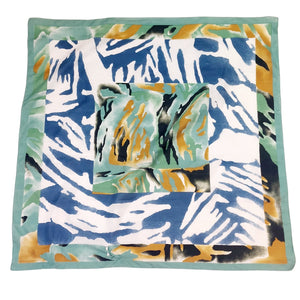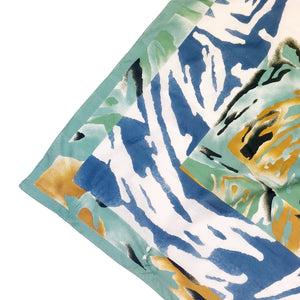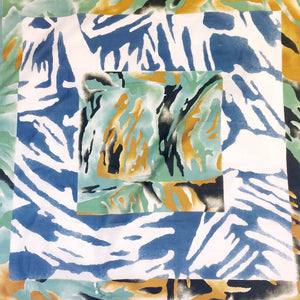 VINTAGE ARTSY PRINT SCARF
80s Vintage Beautiful teal scarf with mix of colourful artsy safari / animal print.  
Perfect versatile accessories. Can be used for bandanna top, neck accessory or handbag accessory.
More details: 
-100% polyester 
Handkerchief: 30 in square scarf
Included in your purchase : 
- Free Shipping to Ireland ! 
- Free International shipping on orders over 60 
- Biodegradable packaging 
- Steam cleaned for covid safety