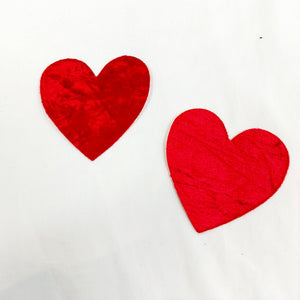 RED HEART NIPPLE PATCHES
"Product was how it was described (and exactly what I was looking for). Seller was so lovely too. Thanks again ❤️"
Red velvet heart shape nipple patches. Extra padding in middle. Brand new with sticky back still on
Included in your purchase : 
- Free Shipping to Ireland ! 
- Free International shipping on orders over 50
- Biodegradable packaging 
- Steam cleaned for covid safety