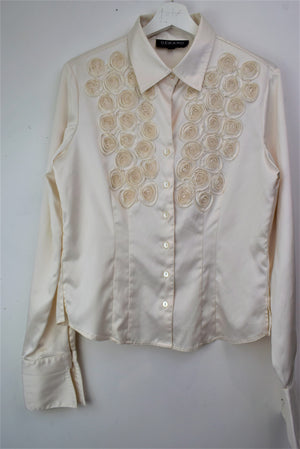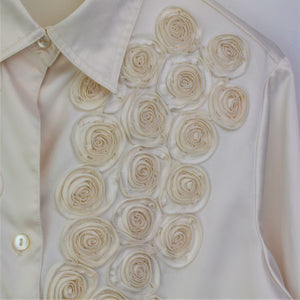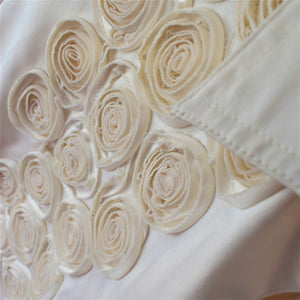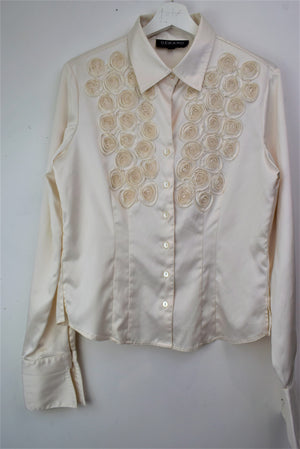 Silky Ivory shirt
Gorgeous ivory champagne colour silky blouse with rose application on the top along the chest. Stylish subtle details that make this shirt editorial like the long cuffs,great for under blazers, material is lovely against the skin and the fit is super flattering. Another great aspect is there are snap fastenings in-between the buttons (cant be seen) so can be buttoned up without any cleverage gaping. 
-95% Polyester -5% spandex 
Size: 12 
W: 19 in, L: 23.5 in, SL: 27 in. * Measurements taken flats 
-Biodegradable packaging -Steam cleaned 
* Vintage and Pre-loved items may shows some natural signs of wear. Any visible stains or flaws will be photographed and noted in the description.