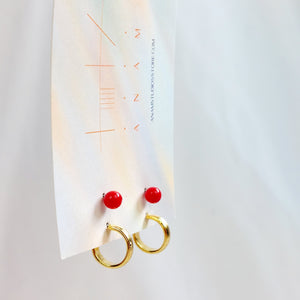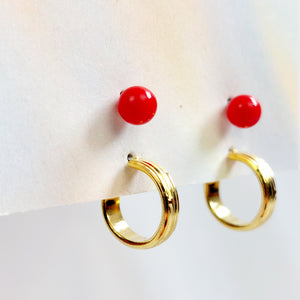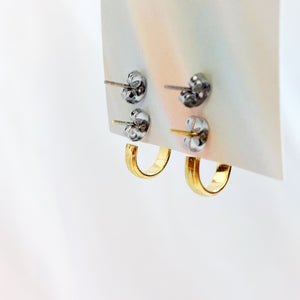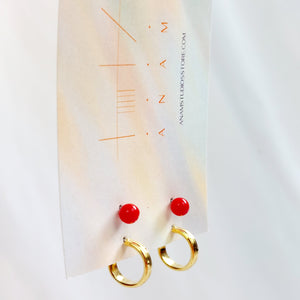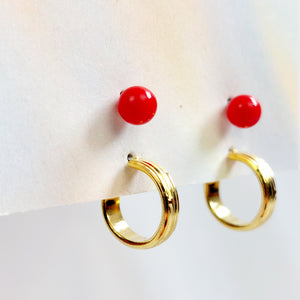 GOLD HOOP AND RED STUD EARRING SET
Small gold hoop earrings and red stud earring set. Gold hoops that wrap around your ear and red set, super chic and understated. 
 Included in your purchase : 
- Free Shipping to Ireland ! 
- Free International shipping on orders over 60
- Biodegradable packaging 
- Steam cleaned for covid safety 
Customers who bought similar items : 
"I love my new earrings they are beautiful 💙"