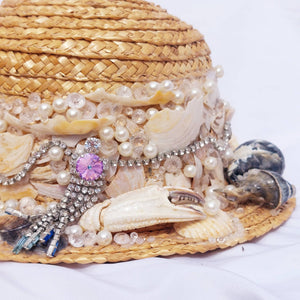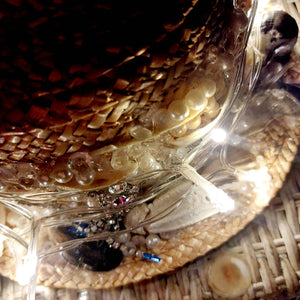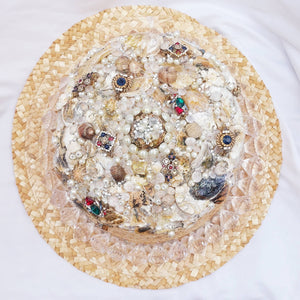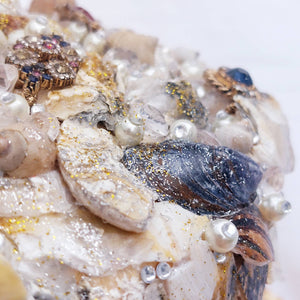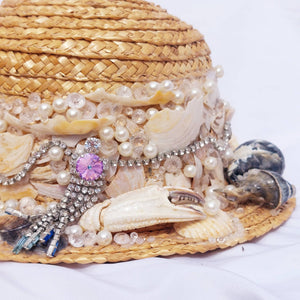 BURIED TEASURE STRAW HAT
Anam Studios Upcycle Festival piece 
Fantasy straw hat decorated with a mix of sparkling shells, jewels,crystals and scattered diamonds,  Each hat has a empty space to fit a battery pack for lights.
Treasure Band : Scattered Treasure going around band and brim of hat. * Has been worn once before 
Treasure Top : Scattered Treasure on top trickling down with diamond details around the inside of the brim
Included in your purchase : 
- Free Shipping to Ireland ! 
- Free International shipping on orders over 60
- Biodegradable packaging 
- Steam cleaned for covid safety