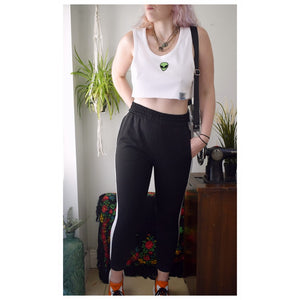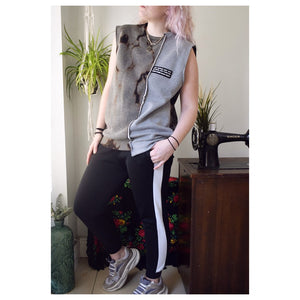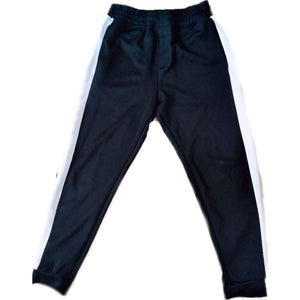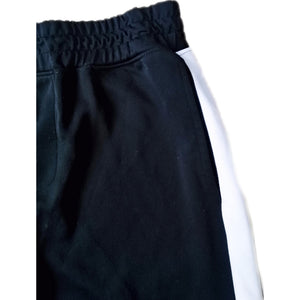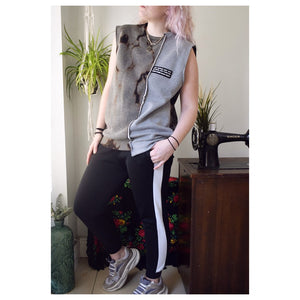 BLACK TRACK SUIT BOTTOMS WITH WHITE STRIPE-UK10
Black track bottoms with white stripe along each side. Elasticated waist band and ribbed throuser hems. Pants have 2 front pockets and one in the back. They are a mens track suit bottom, marked L but look more like a S/M.
Kinda have fallen in love with these pants ❣️ really comfortable, they come up quite high waisted or you can wear on hips for low raise. However the best thing about these pants are the white strip going down the sides of the pants 🙌🙌 SO FLATTERING
Size : mens L fit is S/M.
Waist : 14 inch, elasticated waist can stretch more Length :38.5 inches
Measurements are taken when flat like in photos
Model :size 12, 5ft 10 height
- Biodegradable packaging   - steam cleaned 
* Vintage and Pre-loved items may shows some natural signs of wear. Any visible stains or flaws will be photographed and noted in the description