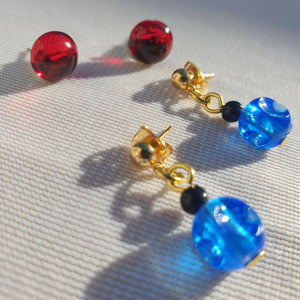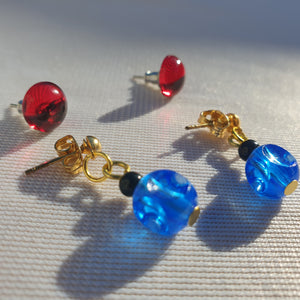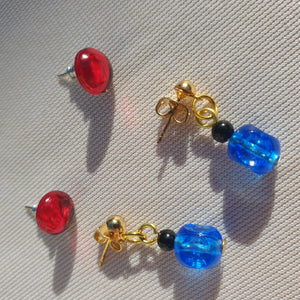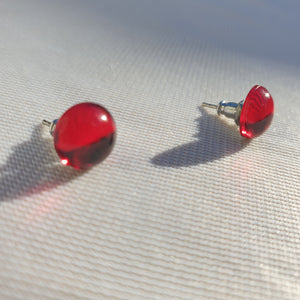 BERRY RED STUD AND BLUE DROP EARRING SET
Semi-Circle berry red stud earrings and gold drop earrings with blue and black bead details.
 Included in your purchase : 
- Free Shipping to Ireland ! 
- Free International shipping on orders over 50
- Biodegradable packaging 
- Steam cleaned for covid safety 
Customers who bought similar items : 
"I love my new earrings they are beautiful 💙"