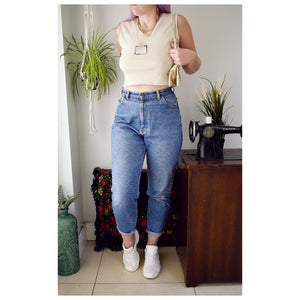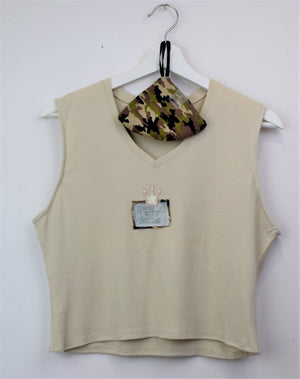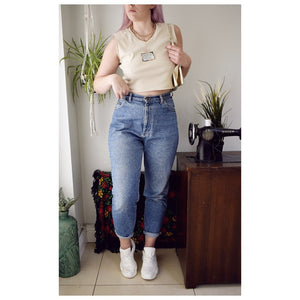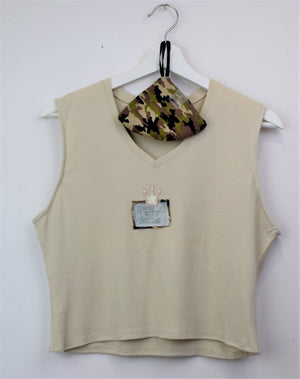 NUDE CROP TOP - MEDIUM
ANAM upcycled nude sleeveless v-neck crop top. Plain 90s inspired nude t-shirt with gold crown badge and denim ANAM logo. Perfect condition, brand new. 
-100% cotton 
Size: M 
W: 18.5 in, L: 18 in. * Measurements taken flats 
-Biodegradable packaging - Steam cleaned 
* ALL ANAM UPCYCLED ARE 'ONE OFF' PIECE. ALL ANAM REWORK PIECES COME WITH FREE FACEMASK ! stay save,stay safe.