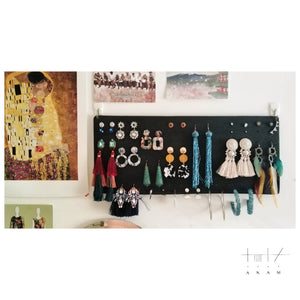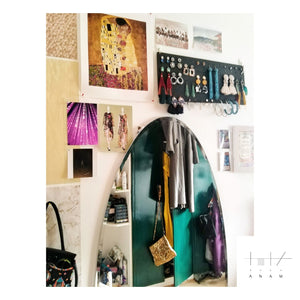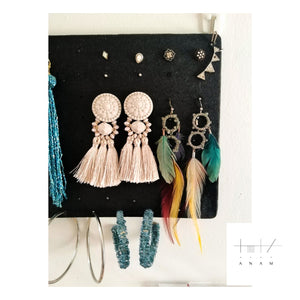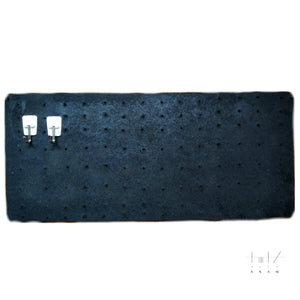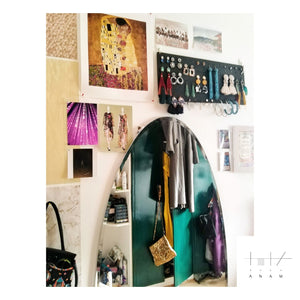 ANAM STUDIOS EARRING BOARD
- BLACK 100% plywood, comes with 2 command hooks.
HANDMADE Anyone who wears earrings needs this item! so handy, hangs and keeps all your earrings tidy with easy accessibility! Just hang your earrings through the holes on the board and you can pick your desired earring with no mess.
ANAM BOARD hangs by command hooks for easy accessibility to the back. Can also be hung by nails .
NO MORE PULLING YOUR EARRINGS OUT IN A KNOT ❤️!

Also adds a different decorative quality for your wall that you can't get anywhere else. Make your earrings into an art piece 🎨
Can be hung vertically or horizontal Can hold all types of earrings, hoops, studs, long, decorative, heavy etc.
Holds up to 56 pairs of earrings! Would make a perfect Christmas gift 🎁
Length : 20 cm Width: 45 cm
- Biodegradable packaging