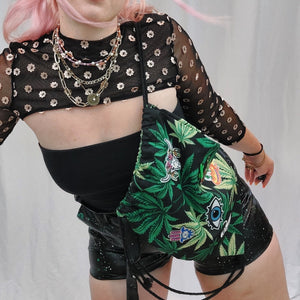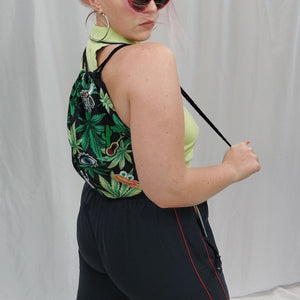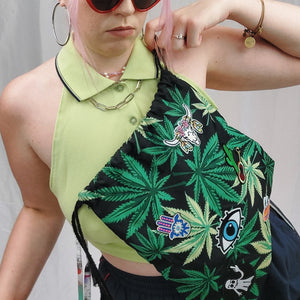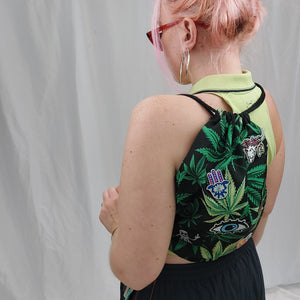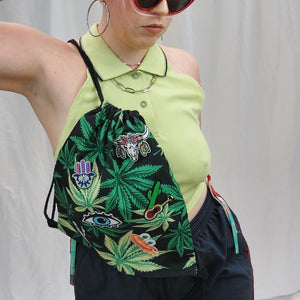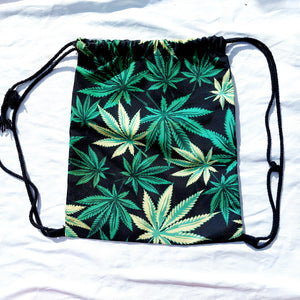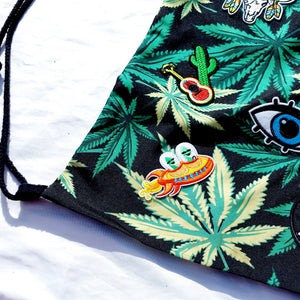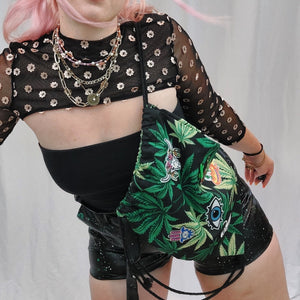 ANAM REWORK HASH LEAF BAG-M
Anam rework drawstring bag covered in hash leaf print. Bag has mix of different random badges on top that gives it that real psychedelic festival fun vibes. Badges are a mix of a bull with a flower crown, the third eye, rocket ship carring aliens.
Medium size bag 
*THIS IS A ONE OFF PIECE, WILL NOT FIND REPLICA
More details:
Width: 12.5in
Length: 15.5 in
Included in your purchase :
- FREE SHIPPING TO IRELAND 
-€2 SHIPPPING TO THE UK! 
- FREE INTERNATIONAL SHIPPING ON ORDERS 50EURO+ 
-Biodegradable packaging 
-Steam cleaned for covid safety
- Free goodies !