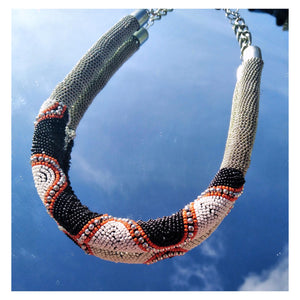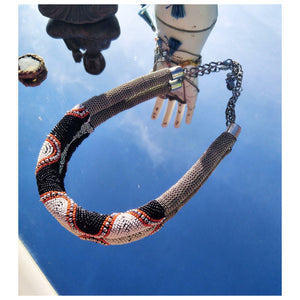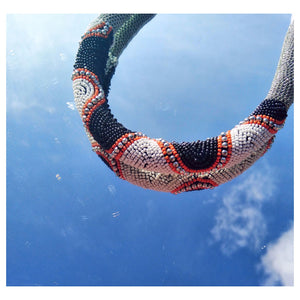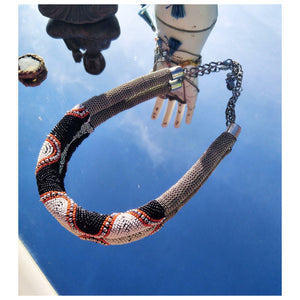 📿BLACK AND ORANGE STATEMENT NECKLACE
Unique tubalur shape necklace beaded with black, orange and white beads and silver chain finishings. Really love the patterned detail the orange beads create, almost like an African or a snake print.
🐍 Great piece for wearing under shirts as a decorative detail also looks awesome worn short as a choker.
- Biodegradable packaging